How long will your company survive without data?
43% of all cyberattacks target SMEs. Only very few effectively protect themselves from it. Do it better!
In just a few years, ransomware became the biggest threat from the Internet. Hundreds of thousands of documents can be encrypted in a single attack. The victims are faced with ransom demands of several thousand euros.
While previously only careless users where at risk, criminals have now massively improved their techniques. Once the attackers have entered a network, documents and emails are analyzed. Using Artificial Intelligence, new attacks will be executed. The sent, forged messages are not to be distinguished from originals. Quotes from earlier messages are included and the requested invoice is attached.If an employee opens this attachment, you are the next victim of the criminals.
Unlike in the past, the Trojans do not immediately try to encrypt your data. Instead, the infection first spreads to as many computers and servers as possible. This makes it impossible to react quickly to the incident while the ransomware also infects your backup data. If the encryption starts after 1-2 weeks, you have little chance to no chance to react. Since your backup data is infected too, you have no choice and pay the high ransom.
We offer a way out of this scenario.
Our strength is that we not only protect your network from cybercriminals but also optimize internal access rights. You benefit in three ways from this holistic approach, by ensuring that business secrets do not leak out, by protecting your data as best as possible from ransomware and by meeting the requirements of the GDPR and the Data Protection Act.
We secure your data in five steps.
In step one we find the weak spots in your systems. Your current security standard will be checked.
In the second step, we train your employees so that they can reliably recognize current threats and correctly use the protective measures. These protections help prevent mistakes in the workflow, as your employees now know which attachments to open in an email, which documents need to be encrypted, what personal data are and how to handle them to not violate the GDPR.
In the third step, we make sure that your endpoint protection software and firewall is state-of-the-art and reliably detects current threats.
In step four, we review your implementation of the GDPR and provide assistance as needed to complete your record of processing activities. If the data processing does not meet the legal requirements, simple organizational measures are often sufficient to avoid penalties and claims for damages.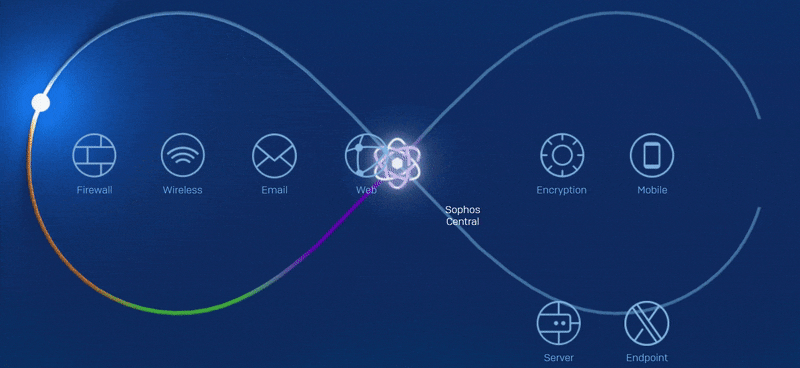 In the final step, the identified vulnerabilities are resolved. Often, improvements to backups, updates of used software, customization of access permissions, and more are necessary. If your endpoint protection software or firewall are missing or no longer meets today's requirements, we offer comprehensive network security solutions. These work with artificial intelligence and recognize even the latest threats immediately.
Contact us for more information.
Lets solve the challenges of data protection together
Use our contact form or call us: +43 2262 / 67 20 40